I love a good book. There is something compelling about the journey you take as a reader – getting to know the characters, following them through hunches and dramas, cheering at their successes and empathising with failures along the way.
Agatha Christie swept me away during my teen and young adult years and I devoured every title I could find. I'm always on the look out for well-constructed crime fiction, and here are the ones I've really enjoyed so far this year. And it turns out, each of the authors are based in Australia!
1. The Scholar (Dervla McTiernan)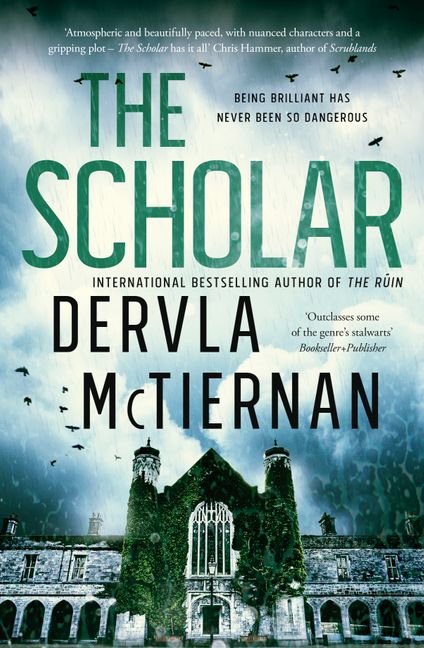 I recently listened to an interview with the author and gaped when I heard about how she found out in the span of an hour that she had a brain tumour and that her manuscript for what was to become The Ruin had been accepted by the publisher (she was far more distracted by the latter news!). The Scholar is her second in the DS Cormac Reilly series and it is another cracker.
This story revolves around Darcy Therapeutics – the laboratory workplace of Cormac's partner, Emma Sweeney, which complicates both the personal and professional lives of both when a body is found and connected with the lab. With an exploration of relationships, family, intelligence, personality and the impact of past upon present, I was reluctant to put the book down. Great read if you like anything set in Ireland.
2. The Lost Man (Jane Harper)
Jane Harper is an exceptional author – with fast-paced, complex, Australian-based crime. Her first two books The Dry (which is currently being made into a movie with Eric Bana as main character, Aaron Falk) and Force of Nature were bestsellers, impossible to put down.
Harper has done it again, though with a different set of characters in this book. A standalone outback mystery, this book follows the story of three brothers who live on a hugely isolated cattle station in Queensland. Chaos reigns when one of the brothers is discovered dead at the infamous Stockman's grave. With lots of family drama, layers of complicated relationships and fascinating deliberation of morality, I loved this one and did not guess the ending at all.
3. The Nowhere Child (Christian White)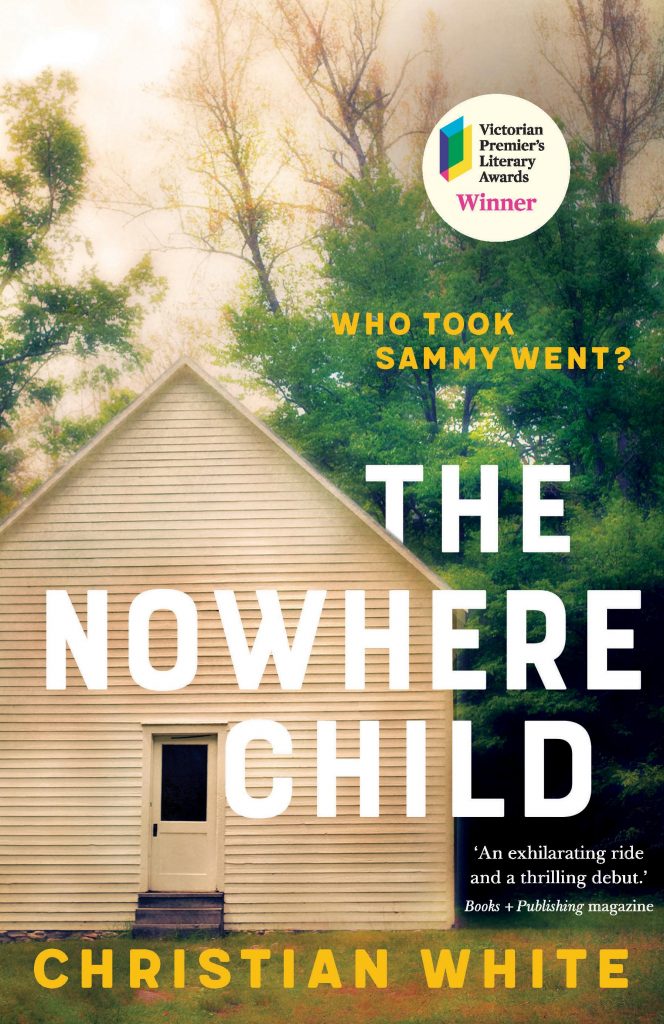 When Kim Leamy is approached by a strange man who is investigating the unsolved disappearance of toddler, Sammy Went, she initially shrugs it off as irrelevant. Then she starts to ask questions about her own background and nothing adds up. A page-turner of a book, with complex themes of identity, child abduction, cults and religion, family and sexuality; debut author, White, expertly dips back and forth from Then and Now to build suspense and increase intrigue. The tone is a little creepy at times, but well worth the ride. I'm interested to read what he puts out next.
4. The Mother-in-Law (Sally Hepworth)
For those who love Liane Moriarty, you should definitely check out Sally Hepworth's collection. The moment I opened up my BorrowBox app to discover that this book was ready for download I knew exactly how my day was going to be spent. Every spare moment I stole away with my nose buried deep into the worlds of Lucy and Diana, their recollections and insights of their families spinning an intricate web of miscommunication and deceit following the mysterious death of Diana (the mother-in-law). The plot jumps compellingly between the past and present, and between the two women's perspectives, allowing a brilliant development of empathy and frustration to grow. I loved Sally Hepworth's Family Next Door and this was equally as enjoyable for me. A page turner right to the end.
5. The Ones You Trust (Caroline Overington)
A twisting tale revolving around the media circus that we feed and consume, with insights about family and motherhood and life in the public eye. Emma Cardwell is a well-known host of the television breakfast program, Cuppa, when her 17 month old daughter, Fox-Piper, goes missing from her daycare. Everything becomes suspended as they work around the clock to locate her, with some surprising turns and outcomes right until the very last page. Fascinating and compulsive reading.
If you love to find out about great books, follow along with me on Goodreads.